Export
---
Basic Drive's Just Start Again
Junior Champion of Serbia
Junior Champion of Montenegro
Junior Champion of Bulgaria
Junior Champion of Macedonia

res. Best of Group
Junior Best of Group
Best of Breed
6x Junior Best of Breed
7x Best Junior (Austria, Montenegro, Macedonia, Bulgaria & Serbia)
Basic Drive's Cardinal Sin
Ned. Kamp.
NJK.06
Pools Winner
Wereld Winner 2006
Basic Drive's Crazy For You
NJK.06
Ned. Kamp.
Basic Drive's Game Set and Match
NJK.07
Deens Kamp.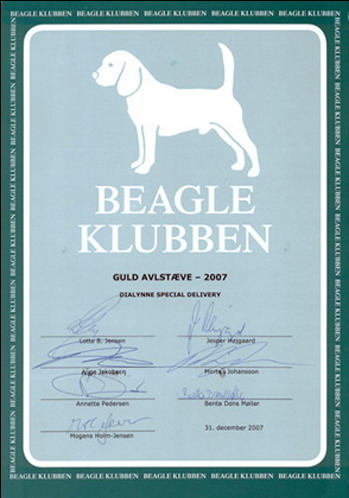 Door de behaalde resultaten van deze 3 nakomelingen is
Drive beste fokteef in Denemarken geworden.
---
Het laatst bijgewerkt op 02-08-10.